This qualification is tailored for students interested in learning the skills & knowledge required by advanced production workers who utilise a variety of equipment and perform support duties directly connected to product manufacturing. Working in line with operating protocols and utilising expertise to anticipate and address a variety of foreseen and unforeseen problems would be examples of this.
This qualification is intended for usage in the following process manufacturing sectors:
chemical, hydrocarbons and oil refining
plastics, rubber and cablemaking
manufactured mineral products.
A Process Manufacturing course can go a long way. Here's what is possible:
Factory Production Worker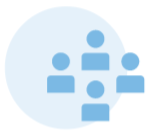 11.4% of workers in Australia have their main job in Manufacturing & Warehousing.
labourmarketinsights.gov.au
Percentage of graduates of this course who are employed or have continued with further study.
myskills.gov.au
Entry-level annual salary for Processing Operators (Manufacturing).
au.talent.com
Manufacturing is a large employing industry with the average earnings of workers in this industry at $1,262 per week, higher than all industries average of $1,200! Study our MSM30116 Certificate III in Process Manufacturing and get job-ready skills and knowledge to work in the Process Manufacturing industry. 
This course is predominantly classroom based. Training is delivered through our Registered Training Organisation: Industry Skills Training RTO ID 40486.
Students are provided with the following:
Required course materials such as workbooks
Access to computers and software during class
Your student training plan
A dedicated and qualified trainer
Targeted assessment tools
There are no academic entry requirements for this qualification. Students are required to provide their Unique Student Identifier (USI) which we can assist with, photo identification and meet the language, literacy and numeracy requirements.
Upon successful completion of this qualification, you will receive a:
Nationally recognised Certificate & Transcript OR
Statement of Attainment (if student is found competent in at least 1 Unit of Competency)
Recommended Course Structure
A total of 21 units are required to complete this qualification; four (4) core and seventeen (17) elective units. Unit selection may vary dependent on delivery method and location. Call us today for more information.
Participate in environmentally sustainable work practices

Process and record information
Identify equipment faults

Provide coaching/mentoring in the workplace

Facilitate the implementation of WHS for a work group

Identify goods and store to specifications

Complete receival and despatch documentation

Organise receival and despatch operations

Maintain stock control and receivals

Deliver and monitor a service to customers

Follow emergency response procedures

Shift materials safely by hand

Participate in continuous improvement

Clean workplace or equipment